Mother Nature cooperated and provided wonderful summer weather on Saturday, September 10, for the annual ZERO Prostate Cancer Run/Walk just outside of Boston.
We had a great turnout and a fabulous team. Check out all the smiling faces above. (In fact, Team GBU was the top team AND we had the largest team!)
Team GBU raised over $7000 (nearly $4000 more than last year!), and we couldn't have done it without our fabulous employees (and their families and friends), vendors, and partners. Thank you, thank you, thank you. The whole event itself had over 300 participants and has raised $77,000 (so far).
The monies will be used nationally to support research for new treatments, provide free prostate cancer screening, and fund education for men with prostate cancer. September is Prostate Cancer Awareness Month, and we can think of no better way to acknowledge this important month.
Here's a photo "tour" of the ZERO Prostate Cancer Run/Walk.
The starting point was Newton City Hall. The big day got started with the "little" guys in the Kids' Dash. It's our hope that these children grow up in a ZERO prostate cancer world.
Marathon legend and prostate cancer survivor Bill Rodgers made an appearance and spoke to the crowds from the steps of City Hall.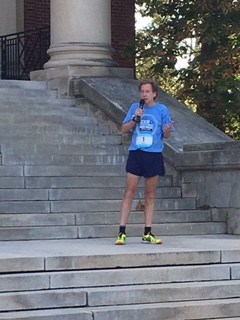 Our Team GBU booth is looking good, don't you think?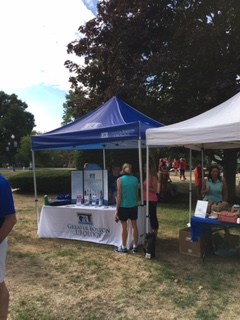 Now for some action shots. Hello, runners and walkers! First up, our fearless leaders: Dr. Curran, our chief executive officer, and Les Cavicchi, our chief operating officer. Dr. Curran is in the first pic (black jogging pants).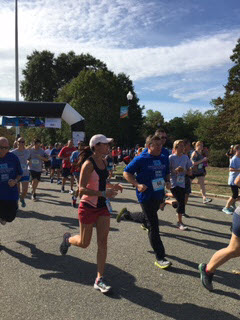 And Les shows off our awesome GBU T-shirt.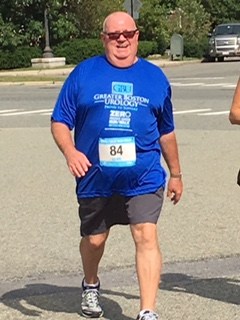 We love our team members' enthusiasm!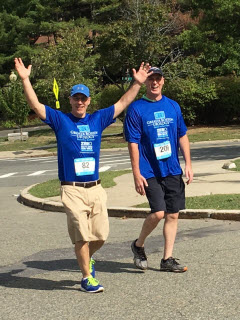 We'd be remiss, however, if we didn't share this important photo: SURVIVORS. We salute you, gentleman! And hope to live in a ZERO prostate cancer world soon.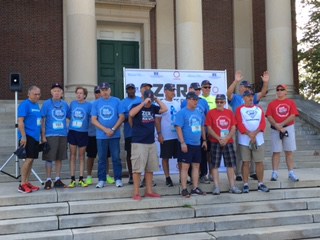 It's not too late to make a donation! Click here and thank you in advance.