We're thrilled to welcome our newest urologist, Dr. Bijan W. Salari, to the Greater Boston Urology family. Dr. Salari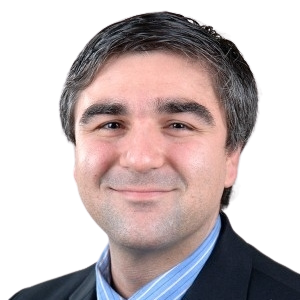 will be working out of our Hyannis Care Center.
Dr. Salari earned his undergraduate degree in chemical engineering from Columbia University in New York and his medical degree from The Boonshoft School of Medicine at Wright State University in Fairborn, Ohio.
Prior to joining GBU, Dr. Salari served as Chief Resident in Urology at the University of Toledo in Toledo, Ohio, which is also his hometown. His clinical interests include general urology, robotic surgery, and minimally invasive surgery.
We asked Dr. Salari to sit down for a short Q&A so current and prospective patients could get to know him better.
1. When did you know you wanted to become a doctor? Was there one a-ha moment or did you come to the decision over time?
When I was in college, some of my extra-curricular activities included volunteering at homeless shelters and traveling abroad on mission trips. I found that helping those in need brought me the most satisfaction. Medicine offers a unique opportunity to impact the lives of patients who trust us in their most vulnerable states. I am very grateful for this opportunity and look forward to making a difference in my patients' lives.
2. What inspired you to pursue urology as your specialty?
My mentors in urology were easy-going, talented surgeons who were avid listeners to their patients. I felt that if I could be somewhat like them, I would be doing something right. I also believe that urology, as much as any field, has progressed in using the latest technology to better diagnose and treat many conditions, and I am excited to use these advances to give patients the best care.
3. What do you love most about practicing medicine/urology?
I found that in practicing urology you can impact a person's quality of life tremendously. Whether it be teaching prevention techniques, treating urologic conditions medically, or performing surgery, nothing brings me more satisfaction than a patient who feels better at their follow-up visit.
4. Tell us a little about yourself—outside of work, what do you like to do? What's a surprising/fun fact that not too many people know about you?
I am a simple man. I like to cook, work out, and play/follow sports. I love traveling, both domestic and international. My favorite stories are Around the World in 80 Days and A Christmas Carol. One fun fact about me is I've never met someone with my same first name.
5. Aside from getting settled in GBU's Hyannis Care Center, what are you most looking forward to doing on Cape Cod?
I am eager to bike the trails, visit the beaches, explore the restaurants (especially the seafood), and learn about the great history of the area.
6. Is there anything else you'd like patients to know?
I am here to listen to your needs so that we can make a shared decision plan that works for you. No situation is too simple, complex, or embarrassing. I am happy to help, whether it be through preventative measures, medical, or surgical treatment. I am very excited to meet my patients!